"The computer as a musical instrument" was the title of my diploma thesis. So it is obvious that over the years I have spent a lot of time in my studio writing electronic music.
I work with the DAW Bitwig, which, alongside Ableton Live, is the most innovative program for me to produce versatile music of all genres.
In addition to the normal production of pieces of music, I have also been working for a few years on creating a comprehensive live setup to perform live music with the computer and some midi controllers.
​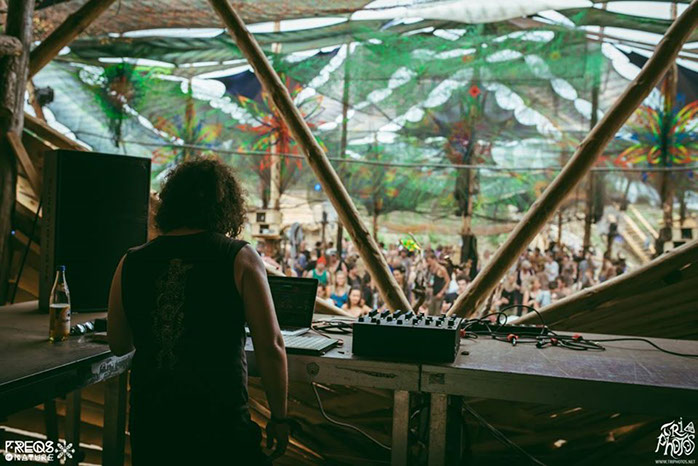 With my progressive psytrance project "pHaSenVerScHiEbunGeN", which was released among others by the scene-leading label Zenon Records, I tour regularly at home and abroad and have been booked for well-known festivals and club gigs. Et al I have played in all European countries, Australia and Thailand. Tours to Canada and India are on the program for 2020.
For more info and bookinginfo about all my four projects pHaSenVerScHiEbunGeN, Lysergzwerg, Schpunk and Phasebong click here.